Complete Solar Light Assembly Includes
LED Lamp
Solar Panels
Sealed Gel Battery
Programmable Solar Controller
HDG Pole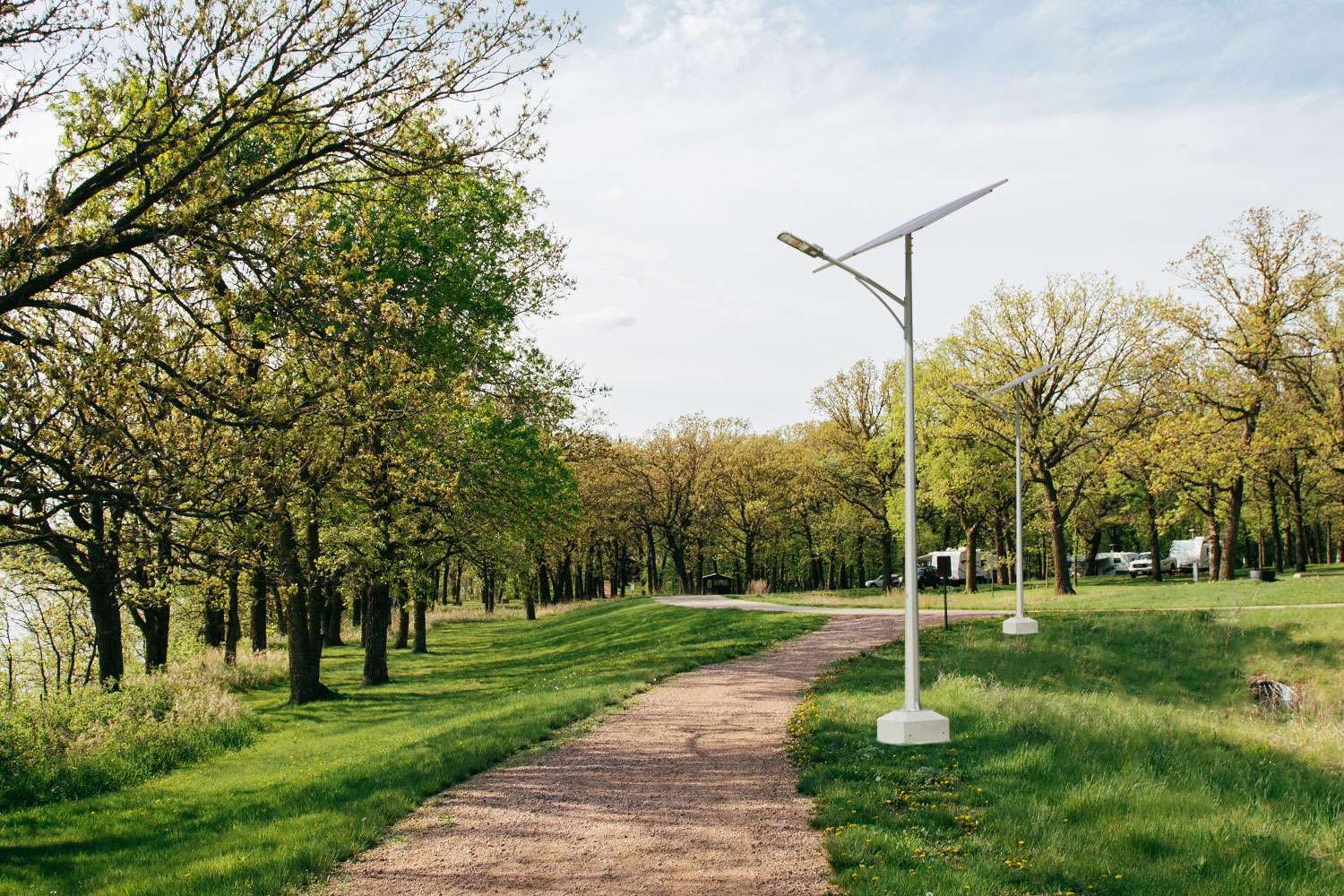 Designed to accommodate winter conditions, the GreenBright GBL-8 Series is a stand-alone solar light conceived for outdoor residential and municipal lighting. Equipped with advanced LED and photovoltaic technology, the GreenBright GBL-8 Series provides uniform light distribution ideal for streets, parking lots and promenades. Thanks to its unique power management electronics, the GreenBright GBL-8 Series ensures high performance and reliability in all weather conditions and challenging rural environments.
Our solar street lights are fully sun powered and generate electricity, even on cloudy days. The programmable solar charge controller can control brightness at different times of night. The LED light creates a whiter, "sunnier" feel at night. Our maintenance-free, sealed gel battery can be mounted in a variety of ways for weather and security.
[hr class="dotted " height=""]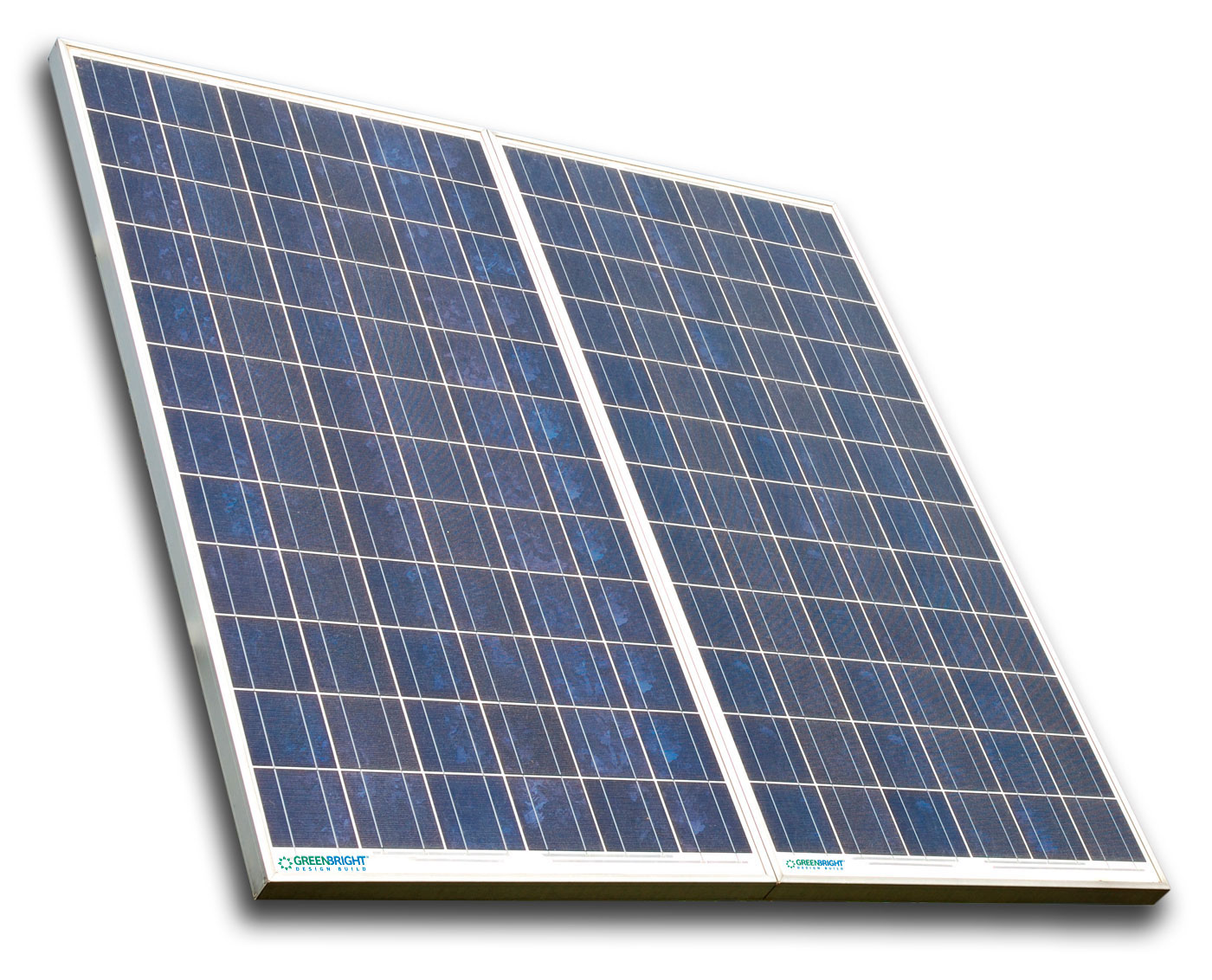 The solar panels capture energy at all light levels, even on cloudy days. After the sun sets, the panels stop charging the battery and the light is switched on.
Max. Power 250 Wp
Open Circuit Voltage 37.6 V
Max. Power Point Voltage 30.5 V
Short Circuit Current 8.81 A
Max. Power Point Current 8.27 A
Module Efficiency 14.91%
Cells per Module 60
Cell Type Poly Crystalline
Front Tempered Glass (EN 12150)
Operating Range -40°C ~ +85°C
Dimensions 65.9" x 39.4" x 1.2"
Frame Clear Anodized Aluminum
Weight 46.7 lbs
[hr class="dotted " height=""]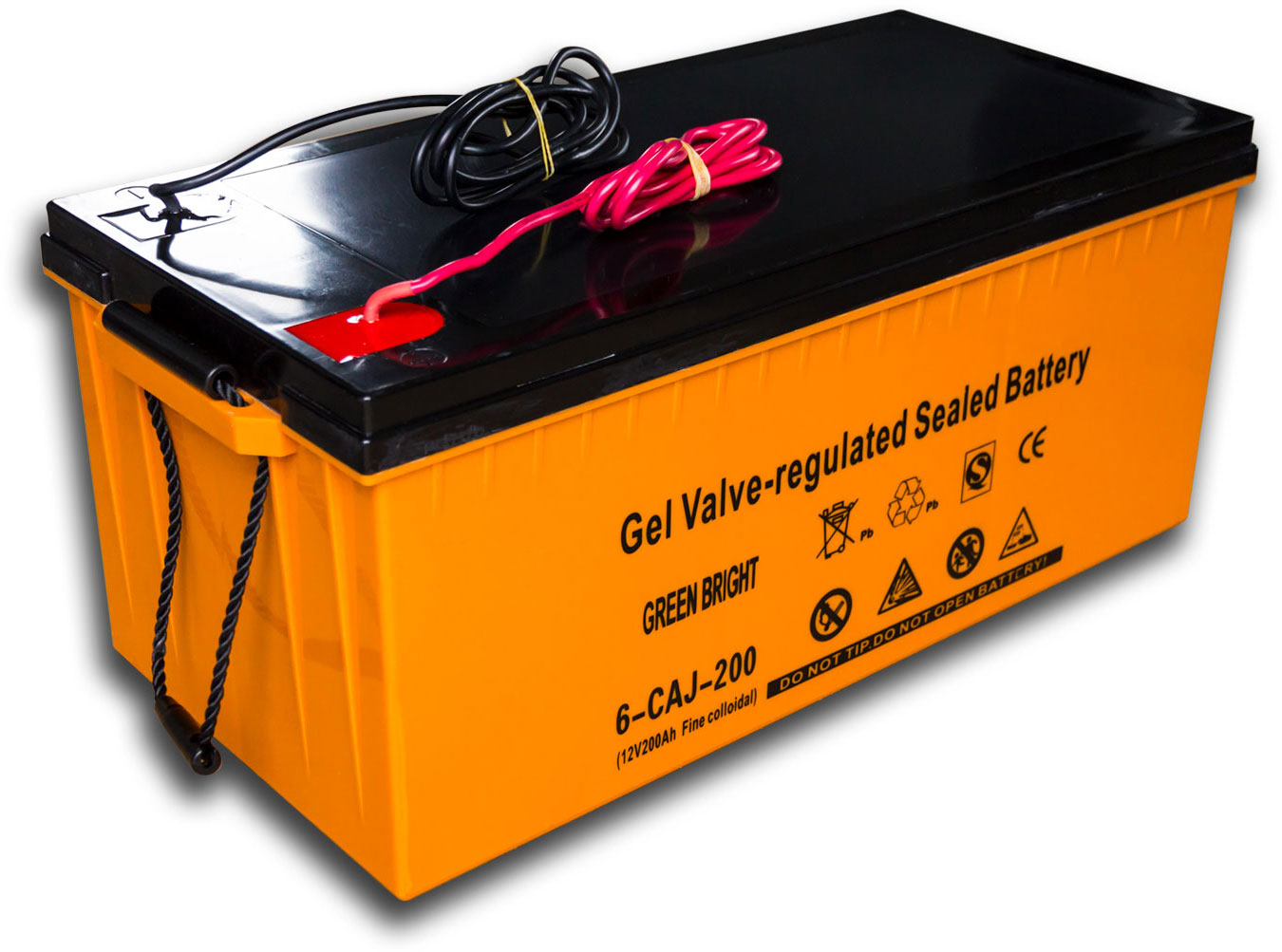 The battery is sealed gel. It can be positioned in multiple places depending on surroundings and temperature.
Nominal Voltage 12 Volt
Number of Cells 6 cells
Warranty 3 years
Design Life 5-8 years
10 hour Rate (20.0A, 11.5V) 200 Ah
Fully Charged Battery 77°F 4mO
Discharge -20°C ~ +60°C
Charge -10°C ~ +60°C
Storage -20°C ~ +60°C
Dimensions 20.6" x 9.5" x 8.9"
Net Weight 123.5 lbs
Features
Sealed-Type
Deep Cycle
Maintenance-Free
[hr class="dotted " height=""]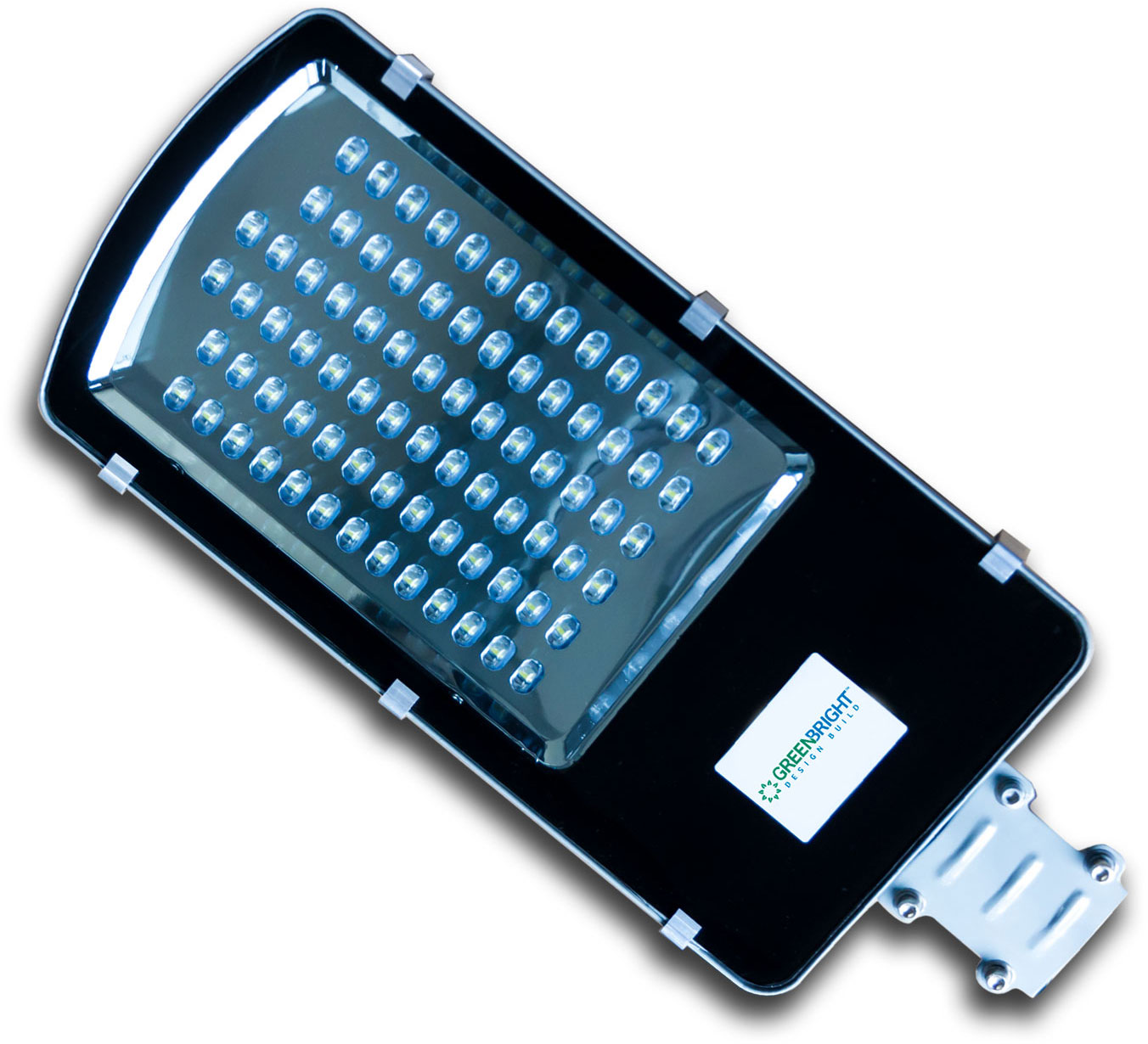 The LED lamp's 80 Watt, 5,600K color spectrum light gives a whiter, "sunnier" feel to the night.
LED Power 80 Watt
LED Lighting Efficiency 12,000 LM; 150 LM/W
Dimensions 24" x 10" x 2.75"
Lamp Efficiency >92%
Central Illuminance >30 LUX
CT 5,600K
Ra >75%
Power Factor >0.95
IP 65
Working Temperature -40°C ~ +60°C
LED Dissipation Angle >120°
General Weight 9.3 lbs
Lifespan >80,000-10,000 hours
Material Die Cast Aluminum
[hr class="dotted " height=""]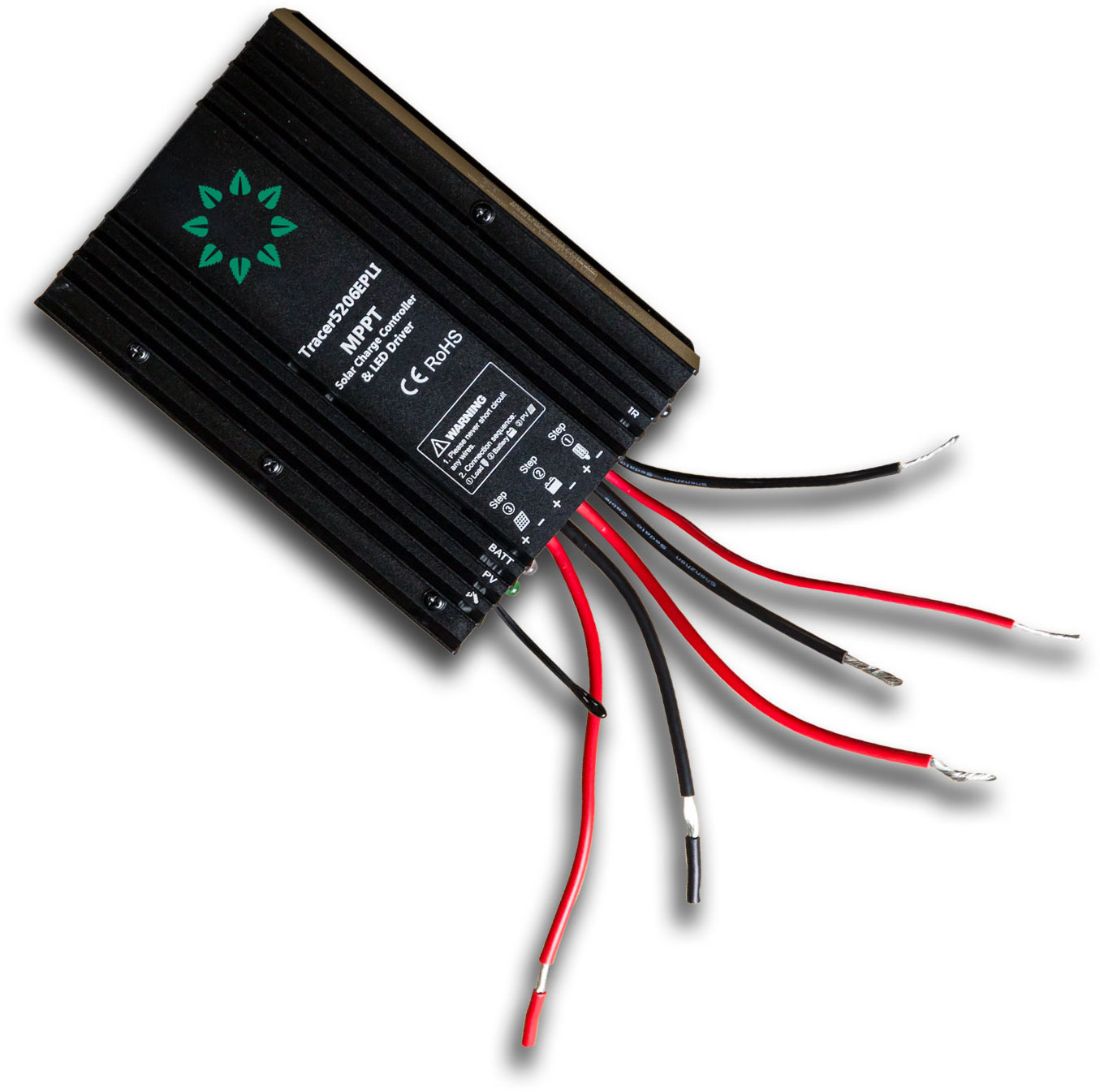 The solar controller is programmable and can set the lamp at different brightness levels during the night.
Power 20 Ah 12/24V
Lifespan >20 years
IP 68
Dimensions 4.9" x 3.5" x 1.2"
Features
Automatic Light & Time Control
Over-charging/Discharging Protection
Reverse-Connection Protection
Automated Switch-On with Light Sensor
Automated Switch-Off
Purchase our complete solar street light assembly on Amazon.
Click the button below to visit our store.

Or Contact Us for a Customized Solution